In album:

Critical Systems Inc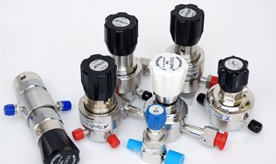 Critical Systems Inc

Address: 7000 West Victory Rd. Boise, Idaho 83709
Phone: (877) 572-5515
Website: http://www.criticalsystemsinc.com
Email: tyankee@criticalsystemsinc.com

Customized Gas Cabinets for Your Specific Process. Significant Savings vs. a New Gas Cabinet.

The Critical Systems engineering and technical staff has reconditioned and customized 1000's of gas cabinets and other gas systems used for a virtually all gas types and processes.

Comments
Add Comment
Please login to add comments!